Make readers turn the page
Join me for Fiction's Big-Picture Fundamentals and Learn how to create a novel that works before you invest hundreds of hours in writing and rewriting
We'll cover how to work with structure, plot, premise, concept, and characterization to create a story readers can't put down.
8 online modules, 2 live group coaching sessions with Pat, and a workbook to guide your writing FOREVER.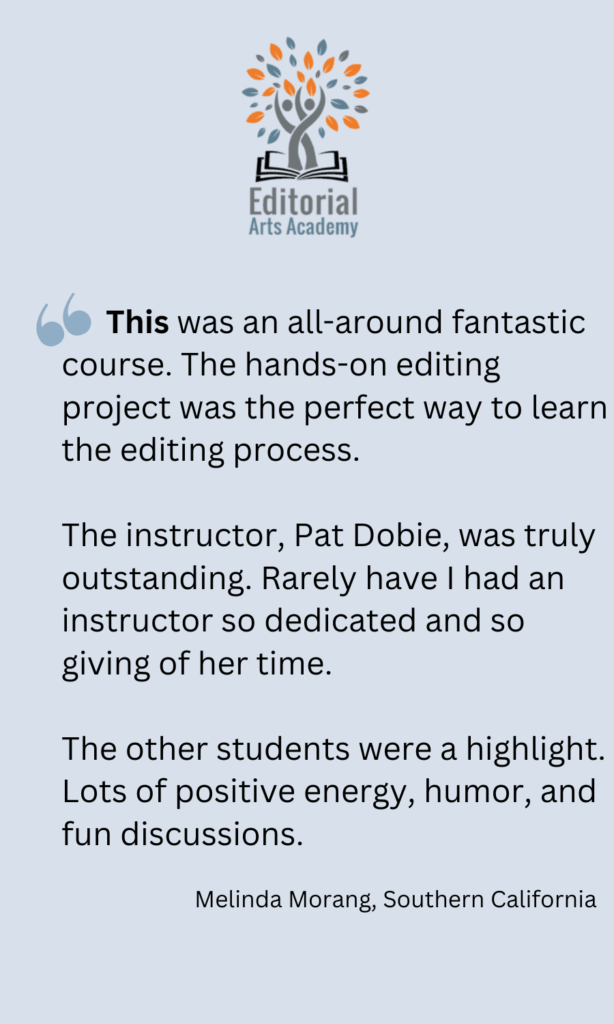 Are you a fiction writer, a teacher of literature or drama, or an avid reader who wants to work with writers on their books?
This 6-week "learn by doing" course will teach you how. If you love fiction, have an analytical mind and strong communication skills, enjoy thinking about how stories are told, and got Bookworm and/or Teacher in this Book Editor Profile Quiz from Editorial Arts Academy…this is the course for you.
There's no other course I know of that takes you step by step through how to developmentally edit a complete manuscript. Close reading, book mapping, and writing editorial letters; feedback on your work; a community of like-minded classmates…it doesn't get any better than this.
Learn how to be a good developmental editor of fiction—commercial or literary, middle grade or YA, fantasy, romance, science fiction, and more.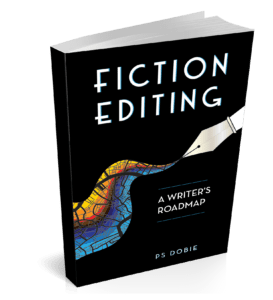 Writing fiction? Save yourself time and money
A clear and readable guide to the world of fiction editing.
For writers seeking agents and for those who are publishing themselves.
For those who want to avoid scams and ripoffs and those who want to know how working with an editor can help them become a better writer.
A fundamental guide for writers at any stage, from first-time novelists to veterans in the art and craft of writing.